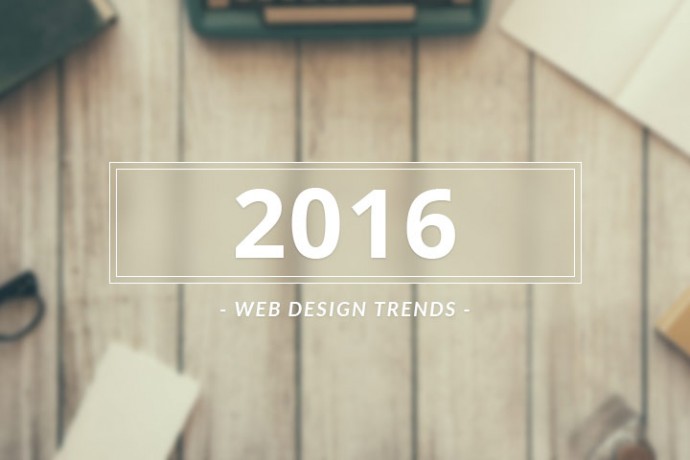 In the fast paced world of web design nothing stands still for too long. Web designers and web developers are constantly coming up with new and exciting ways to push the industry forward. As part of Jacit's mission to be the best web design agency we can and to continually make industry leading websites, we're always on the lookout for the latest trends and techniques to push our client's websites ahead of the competition. Granted not every web design trend that comes along is a good one and some of them are just downright annoying (remember the auto play music from the 00's?) so that's why we've put together a list of the latest web design trends we think you should look out for in 2016.
Responsive Web Design (No Turning Back).
Lets face it responsive web design is here to stay and by no means can it be classed as a new web design trend, but thanks to Google's Mobilegeddon in April last year businesses and website owners are going to have to start taking it seriously. If you're unsure what a responsive website is, it refers to a website which adapts based on the screen size and device it's being viewed on (to see one in action try resizing your browser window now).
A large number of websites in 2016 are still not optimised for mobile devices which is surprising. As a business and website owner you need to be visible to the widest audience possible and if your website isn't mobile friendly you can expect to receive a mobile site penalty which can have a negative effect on your Google search ranking. Thanks to Google's algorithm update we expect every website built in 2016 to be responsive.
Responsive web design example: www.fischersports.com
Material Web Design & Semi-Flat Design (Flat Design Evolved).
A few years ago we saw the introduction of flat web design which favoured solid colours and clean typography over gradients, drop shadows and other overused photoshop filters. The idea was to create a simplistic design concept to fit the on-screen experience rather than trying to mimic real-world objects. This trend has since evolved into what is now known as 'semi-flat design' or 'material design' if you're Google.
This new web design trend uses subtle shadows, transitions and card or tile effects to add a sense of depth and dimension back into web design. Technically this trend isn't new for 2016 but we're predicting that you'll see more and more web designers adopting it throughout the year.
Minimalism (Less is More)
Minimalism in web design gained a lot of traction in 2015 and we expect this to continue throughout 2016. One of the main catalysts for minimalist web design is RWD (responsive web design). Cutting off the crust and taking a step back to focus on the things that are important is essential for optimising your website on all devices.
Custom Illustrations
Custom illustrations are a great way for a web designer to tell a story. They also help your business stand out from its competition and give you a friendly and somewhat creative edge. Although custom illustrations can be timely and costly we're expecting them to play a big role in web design throughout 2016, which is partly thanks to the wider browser support of SVGs (scalable vector graphics).
Custom Illustration example: www.addiction.mobydigg.de
Videos & Cinemagraphs (Moving Images)
Throughout the last few years we've seen a big increase in websites using videos as part of their core design. A good example of this is the use of background videos which help to add a sense of interactivity and movement to a website. An alternative technique, which we're starting to see a lot of, is the use of cinemagraphs. Cinemagraphs are images which incorporate subtle areas of animation in order to add an element of fun and surprise for the user. We expect to see more and more web designers throughout 2016 using these techniques to replace traditional hero images.
Cinemagraph example: cinemagraphs.com
So that's our top 5 web design predictions for 2016. Of course there will be many more trends which are sure to make a big wave throughout 2016 such as the continuation of strong clean typography, bold & bright colours and a focus on interactivity and interaction. At Jacit we strive to be at the forefront of contemporary web design ensuring your website is not only user friendly but looks great too. If you are thinking about a brand new website for your business or would like your existing site bringing up to date for 2016 why not get in touch with our team.